My primary way of adding tasks to Goodtask is by sharing an email from Airmail to it using the share dialog in iOS. What I generally get then is a task titled the subject of the email, with the link taking me back to the original email in Airmail. (This is great in helping maintain inbox zero, btw.)
The typical looks like this: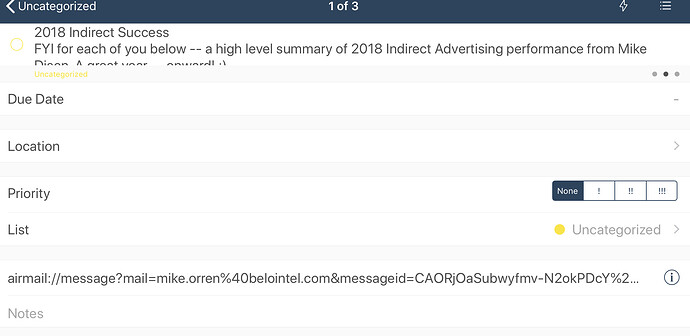 You can see the task title and the Airmail link.
However sometimes, and without rhyme or reason, what happens instead with the same process is that the full text of the email goes into the task title and the link picks up some url from the copy in the email. Example: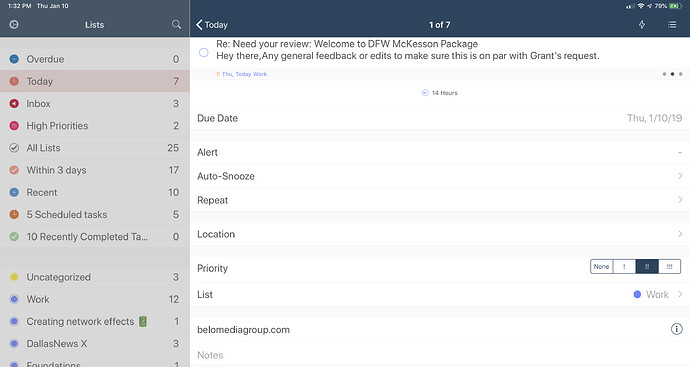 In this example, it picks up the link from the signature of the sender rather than the link to the email in Airmail. This does not happen every time there is a link in the email. I haven't been able to discern a pattern.
Any ideas?