GoodTask 5 brings better lists and 2 new pages. Next Page lets you focus on doing things. Reports Page will let you review your days.
Better Lists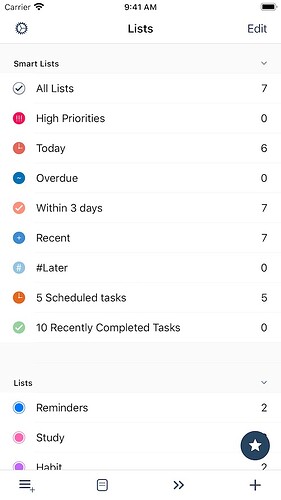 You can make groups. Tapping a group will show/hide lists under it.
You can also add spaces between lists.
Tap 'Edit' on top right to add groups/spaces and re-order.
Long tap on a list will show you Contextual menu on iOS 13.
Next Page with Focus mode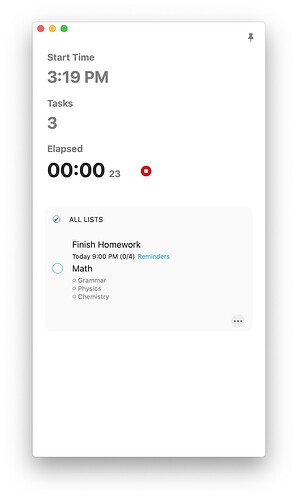 Focus on what's next. Select List & View as many as you want and tasks will show one by one according to sort option.
If a task has subtasks, subtasks will be shown one by one.
Check off as you get it done.
.
You can tap 'More' button to change due dates, priorities which could potentially change the order.
For subtasks, you'll get option to move it to next or last.
Open URL button will be shown if task has URL.
.
Focus mode will let you focus on one particular list. It'll show you start time, elapsed time with completed tasks/ subtasks count.
Focus sessions are saved as json files in iCloud Drive folder. Elapsed time will be shown on new Reports Page.
If there are no actions for 8 hours on started session, it'll be closed automatically.
New theme property value 'Card Background Color' has been added for this page.
.
Reports Page
Completed tasks by date on daily, weekly or monthly date range.
You can choose to show/hide notes and subtasks.
You can share data via share button.
Reports data is saved as CSV files in iCloud Drive folder. You can remove completed tasks in Reminders database and still keep Reports data to check the history.
Other changes
Better handling of recurring tasks.
Apple Watch : New task settings on iPhone applies while adding new task.
Better Notification view with support for dark mode.
Lots of improvements on various places
.
Hope you like the update. Thanks!


.