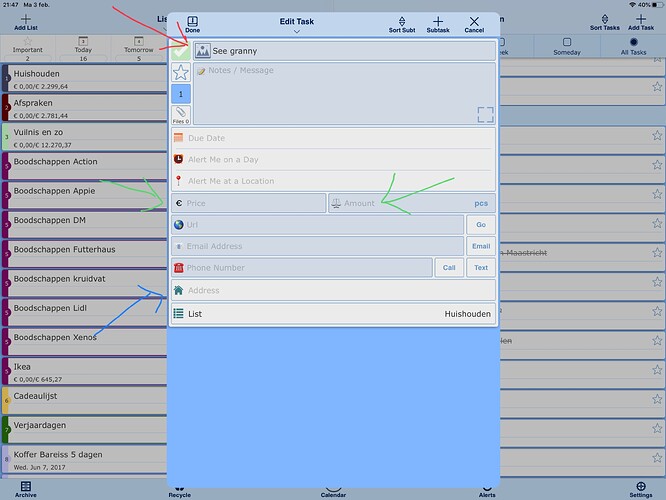 Hello everybody
I'm new. I've been using Listaway but that app has disappeared from the app store so i switched to GoodTask.
I'm looking for a few functions i can't find in GoodTask. So i want to ask if i'm doing something wrong or if it's not (yet

) possible in GoodTask.
I can't seem to add an adres to a task. (only an alert at an location) See blue arrow where i could do that in the previous app) (extra info like, phonenumber, e-mail, www is also something i can't seem to add)

Is it possible to add a picture to a task? (red arrow) that come's in handy when making a shoppinglist for Ikea or when you're meeting someone for the first time.