Somehow I have screwed up my sort settings. I am running version 5.0.3
When I have the view "all lists" on it no longer sorts tasks by day. All tasks are in one long list with due dates intermixed.

In "week view" I can no longer tap on individual days to see a short list of tasks for that day. No list appears when I tap on a day.
Screenshot of my current sort settings is below: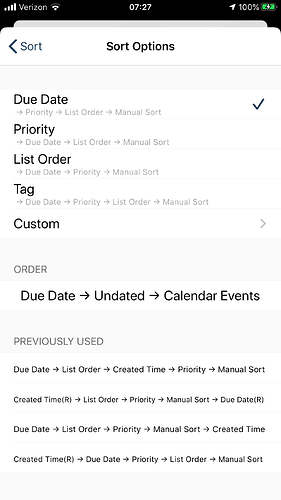 Is there a way for me to go back to "default settings" ?