I am using Apple Reminders as my To Do List App.
I have created three Smart Lists in Appel Reminders as follows:
Today, which lists ONLY the tasks I need to complete today
Tomorrow, which lists ONLY the tasks that I need to complete tomorrow
Two Days, which lists ONLY the task that I need to complete in two day's time
The Today Smart List automatically "updates" from day to day through / using the Smart List Setting per the below file (see the red ellipse).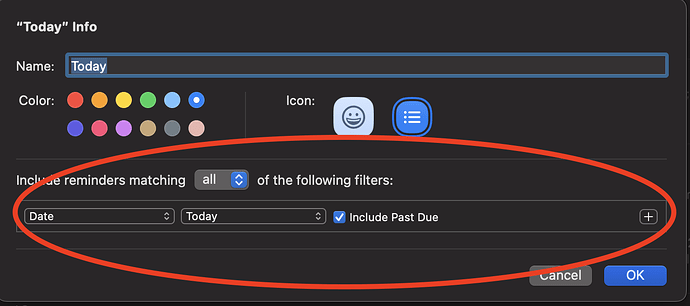 The Tomorrow and Two Days list criteria I need to set manually at the start of each day as I can find / see no way to "automate" this (i.e., roll these forward similar to the Today list) and it is becoming annoying.
QUESTIONS:
Please let me know whether GoodTask has the capability.

What doe it mean that Good Task is a Reminders add-on; for example, do I open Reminders or GoodTask (i.e., as in a separate app, how do Reminders ad Good task work together (i.e., are changes in one reflected in the other, etc.)?
Thank you.