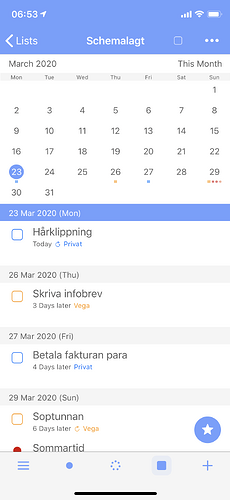 eyJoaWdoUHJpb3JpdHlDb2xvciI6InsxLjAsIDAsIDAsIDEuMH0iLCJoaWdobGlnaHRTZWN0aW9uVGl0bGVDb2xvciI6InsxLjAwMCwgMS4wMDAsIDEuMDAwLCAxLjAwMH0iLCJ0ZXh0Q29sb3IiOiJ7MC4zOTMsIDAuMzkzLCAwLjM5MywgMS4wMDB9IiwiaGlnaGxpZ2h0U2VjdGlvbkNvbG9yIjoiezAuNDQyLCAwLjYyOCwgMS4wMDAsIDEuMDAwfSIsInRvb2xiYXJCYWNrZ3JvdW5kQ29sb3IiOiJ7MC45NjAsIDAuOTYwLCAwLjk2MCwgMS4wMDB9Iiwic3ViQmFja2dyb3VuZEJvcmRlckNvbG9yIjoiezEuMDAwLCAxLjAwMCwgMS4wMDAsIDEuMDAwfSIsInRpdGxlIjoiQmx1ZU5ldyIsImhpZ2hsaWdodFRpdGxlQ29sb3IiOiJ7MS4wMDAsIDAuMzYwLCAwLjI5NSwgMS4wMDB9Iiwibm90VG9kYXlDaXJjbGVDb2xvciI6InswLjc5MSwgMC43OTEsIDAuNzkxLCAxLjAwMH0iLCJ0b29sYmFyVGludENvbG9yIjoiezAuNDQyLCAwLjYyOCwgMS4wMDAsIDEuMDAwfSIsImtleWJvYXJkQXBwZWFyYW5jZSI6IjAiLCJkZWZhdWx0Q29sb3IiOiJ7MC40NDIsIDAuNjI4LCAxLjAwMCwgMS4wMDB9IiwidG9kYXlOdW1iZXJDb2xvciI6InsxLjAsIDEuMCwgMS4wLCAxLjB9IiwiYmFja2dyb3VuZENvbG9yIjoiezEuMDAwLCAxLjAwMCwgMS4wMDAsIDEuMDAwfSIsIm5hdmlnYXRpb25CYWNrZ3JvdW5kQ29sb3IiOiJ7MC40NDIsIDAuNjI4LCAxLjAwMCwgMS4wMDB9IiwidmVyc2lvbiI6IjEiLCJ0b29sYmFyT25UaW50Q29sb3IiOiJ7MC40NDIsIDAuNjI4LCAxLjAwMCwgMS4wMDB9IiwiYnV0dG9uVGludENvbG9yIjoiezAuNDQyLCAwLjYyOCwgMS4wMDAsIDEuMDAwfSIsInV1aWQiOiI3NTE5NUEwOC0wNTZBLTREQjctQUEzOS1DMTAwREEzQTAzRDYiLCJncm91cEJhY2tncm91bmRDb2xvciI6InsxLjAwMCwgMS4wMDAsIDEuMDAwLCAxLjAwMH0iLCJtaWRQcmlvcml0eUNvbG9yIjoiezEuMCwgMC41LCAwLCAxLjB9IiwibmVlZEJvcmRlckFkanVzdG1lbnRzIjoiMCIsInJlZnJlc2hDb250cm9sQ29sb3IiOiJ7MC42NjcsIDAuNjY3LCAwLjY2NywgMS4wfSIsInN1YkJhY2tncm91bmRMaXRlQ29sb3IiOiJ7MC45NjAsIDAuOTYwLCAwLjk2MCwgMS4wMDB9IiwiZGVzdHJ1Y3RpdmVDb2xvciI6InsxLjAsIDAsIDAsIDEuMH0iLCJsb3dQcmlvcml0eUNvbG9yIjoiezAuODcxLCAwLjc0NSwgMC4wMDAsIDEuMDAwfSIsInN1YkJhY2tncm91bmREYXJrQ29sb3IiOiJ7MS4wMDAsIDEuMDAwLCAxLjAwMCwgMS4wMDB9IiwicGFnZUluZGljYXRvckNvbG9yIjoiezAuNDQyLCAwLjYyOCwgMS4wMDAsIDEuMDAwfSIsInNhbWVDb2xvcmVkTGlzdHMiOiIwIiwidG9kYXlDaXJjbGVDb2xvciI6InswLjQ0MiwgMC42MjgsIDEuMDAwLCAxLjAwMH0iLCJpc1N0YXR1c0JhckxpZ2h0IjoiMSIsImRhcmtCYWNrZ3JvdW5kVGV4dENvbG9yIjoiezEuMCwgMS4wLCAxLjAsIDEuMH0iLCJwYWdlSW5kaWNhdG9yU3ViQ29sb3IiOiJ7MC42NjcsIDAuNjY3LCAwLjY2NywgMS4wfSIsIm5hdmlnYXRpb25UaW50Q29sb3IiOiJ7MS4wMDAsIDEuMDAwLCAxLjAwMCwgMS4wMDB9IiwiY2VsbFN1YlRleHRDb2xvciI6InswLjM5MywgMC4zOTMsIDAuMzkzLCAxLjAwMH0iLCJuYXZpZ2F0aW9uVGl0bGVDb2xvciI6InsxLjAwMCwgMS4wMDAsIDEuMDAwLCAxLjAwMH0iLCJzdWJUZXh0Q29sb3IiOiJ7MC4zOTMsIDAuMzkzLCAwLjM5MywgMS4wMDB9In0=
Thanks! Looks great. For some reason it won't import.

It was due to a line at the beginning of the text. I removed it so you may try it again. It should work. Thanks!
Thanks @GoodTask, I had to copy it somewhere else in between, to make it import to my iPad. Don't know what happened there. And the different text color in the highlight section only works if you're on the beta version, I think

Thanks. Looks great.